"I started with the origins of tradition, but I was not bound by it. Polo Originals carries on that timeless tradition for today."
Polo Ralph Lauren icons whoosh with endurance at the historic Goodwood Motor Circuit on England's South Coast

Goodwood

Motor Circuit
Spotlight
Precision
in Design
This season, Polo Originals mixes quality craftsmanship with understated elegance. The pieces in this collection gain a sense of enduring style through a design approach that combines traditional tailoring and legacy fabrications in unexpected ways. They express Polo's signature blend of heritage and sport—inspired by the early days of Grand Prix history when racing gear, classic workwear, and finely made tweeds all took to the track
Precision in Design
001
The Fair
Isle Sweater
This sweater echoes the tradition and artistry of knitting with mixed yarn to create vibrant motifs that evoke a sense of rustic elegance. Named after a small island in the north of Scotland, these sweaters are a testament to the ingenuity and skill of the island's inhabitants. They were originally crafted by hand, using yarn scraps, to create intricate patterns and color schemes. The process was a labor of patience and precision, but the result was a garment as beautiful as it was functional.
Precision in Design
002
The Killian Aviator Coat
In Detail
An artfully burnished leather coat made to weather the elements and be worn for generations.
Heritage
In the 1930s, the British aviator coat had to do many things: keep its wearer warm; allow for layering and ease of movement; and provide plenty of pocket room for key equipment, maps, and gloves. The Killian does all those things, plus it's been fabricated with a mark of refinement using only the best materials.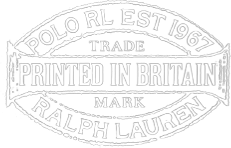 Driven by the Details
Precision in Design
003
The Café
Racer Jacket
Treated with a crackle effect to emulate the natural warp and wear of time. Each one is individually hand-painted with signature graphics to evoke the sponsorship logos of bike racing uniforms in the 1930s.
Spec Sheet
The "Beast," as the Bentley Blower was called, had a supercharged, 4.4-liter engine and averaged a speed of 90 miles an hour, but its tanklike construction made it an unlikely candidate to win a 24-hour race of pure endurance. Years later, Ian Fleming's choice for 007's car in the early James Bond novels was a Blower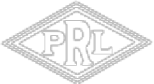 Tailoring

Spotlight
Tough & Refined
Part haberdasher, part auto supply shop—the world of polished manners meets the muscle and metal of the auto garage once again
A Legacy
of Timeless Design
Wool Tartan Tie
The Straight Collar Striped Shirt
The Idea
The pale blue broadcloth shirt has a finish that gives it a pajamalike nonchalance, against which the wool tartan's pert colors strike an outdoorsy contrast.
Way to Wear It
Pin the long, soft collar back with a great antique collar pin to give a tie like this a bit more prominence.
Game Bird Challis Tie
The Sanded Twill Tattersall Button-Down
The Idea
Make a classic combination look new again with an unexpected color scheme.
Way to Wear It
Button the collar, tie a four in hand with a crisp dimple, and head for the woods with your favorite tweed coat.
Silk Scarf
The Antique-Stripe Shirt With Contrasting Band
The Idea
A buttoned shirt without a collar is a relaxed way to look dressed up.
Way to Wear It
With a blazer and a silk scarf—yes, a silk scarf. It'll keep your neck warm.
Foulard Tie
Striped Dobby With
Club Collar
The Idea
Eton had it right; the collar the English public school invented marks you as someone who stands apart.
Way to Wear It
With attitude